UTV Rentals in Pigeon Forge
We'll guide you to Amazing places!
Call us for our daily specials!



All Vehicles are the same price
All day from open to close
$450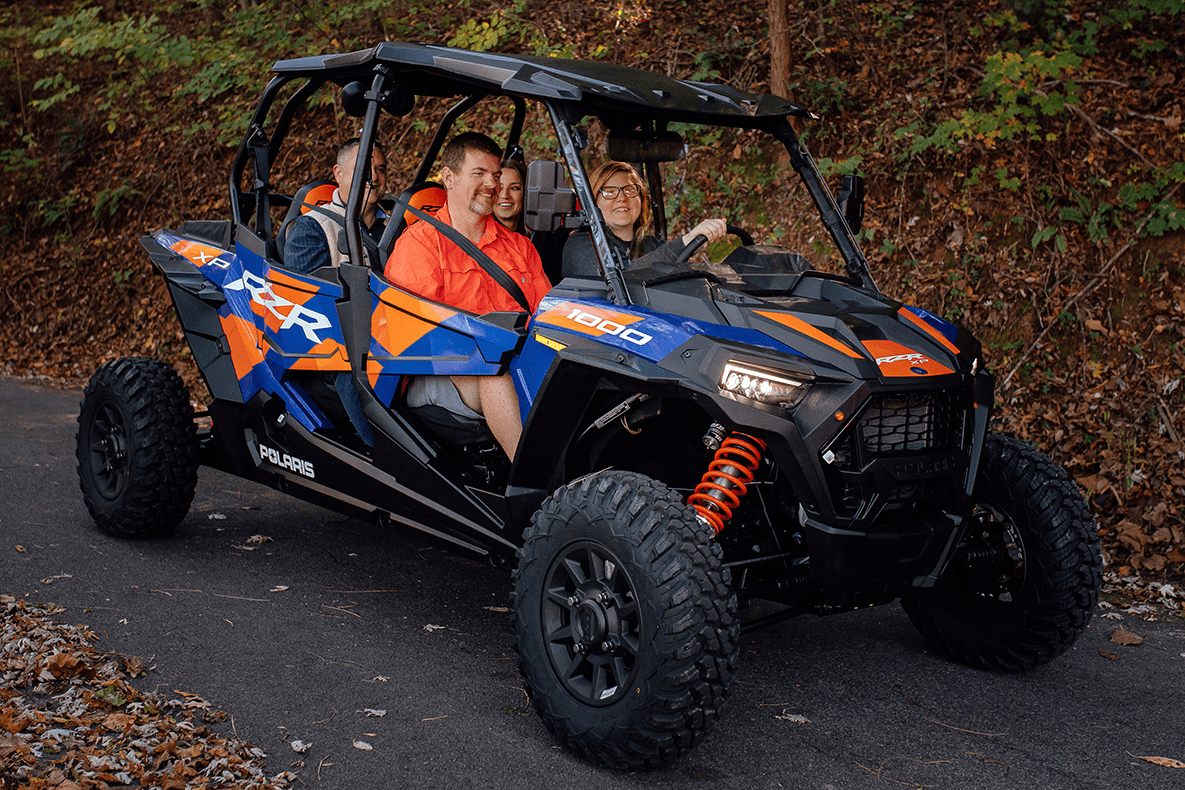 UTV Rentals
Our 2, 4, and 6-passenger UTVs are a unique and fun way to explore the area. Cruise the strip or visit places like Cade's Cove, Clingman's Dome, or the Roaring Fork Motor Nature Trail. There is something for everyone to enjoy! Fully street legal, they all have Bluetooth radios, and will even hold your car seat(s) (if necessary) comfortably.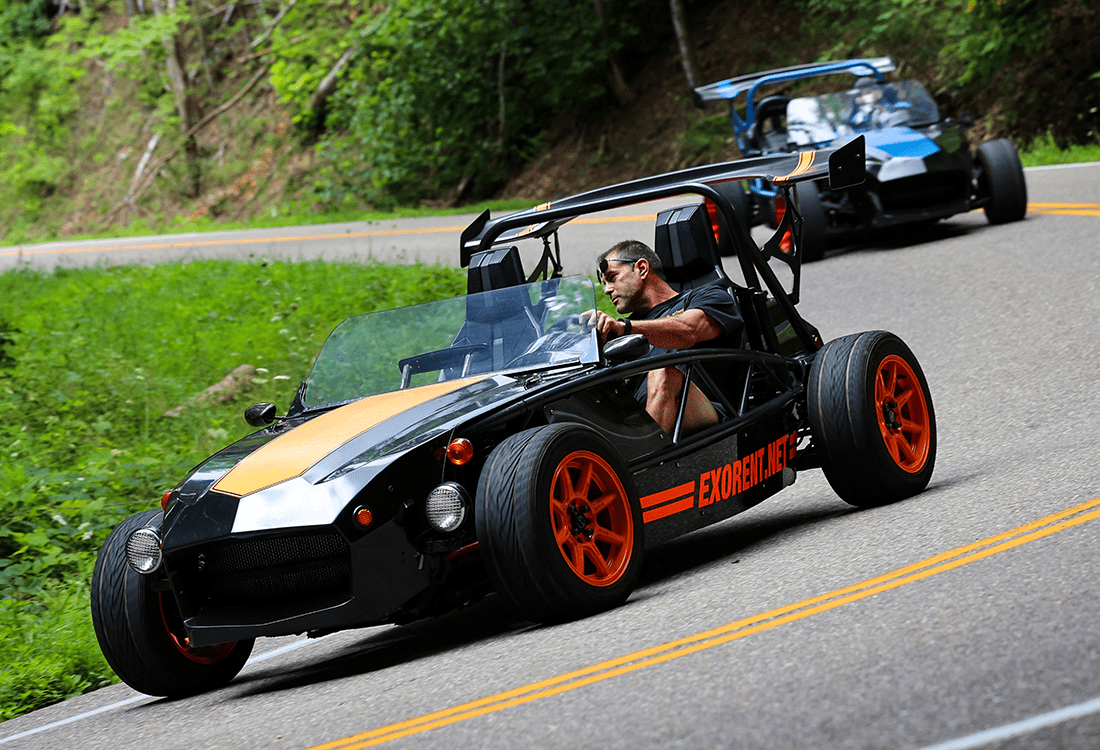 Roadster Rentals
Our 2-seat Roadsters are the most fun way to see the Smokies. They are fully street legal and have Bluetooth radios, cup holders, and charging ports for your phone. We offer manual or automatic transmissions. You will have smiles for miles as the wind blows through your hair and you're making memories to last a lifetime.

Fun in the Smokies!
Our unique vehicles are the most fun way to explore the Smokies. Make memories that will last a lifetime.

Fun for the family!
We have 2, 4 & 6 passenger units. We carry all major brands and models. You can rent from 2 to 12 hours.

Where to ride?
We have routes that we can provide to allow you to see some of the best the Smoky Mountains have to offer.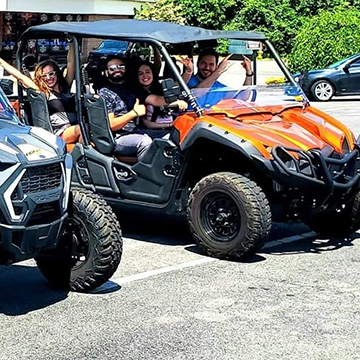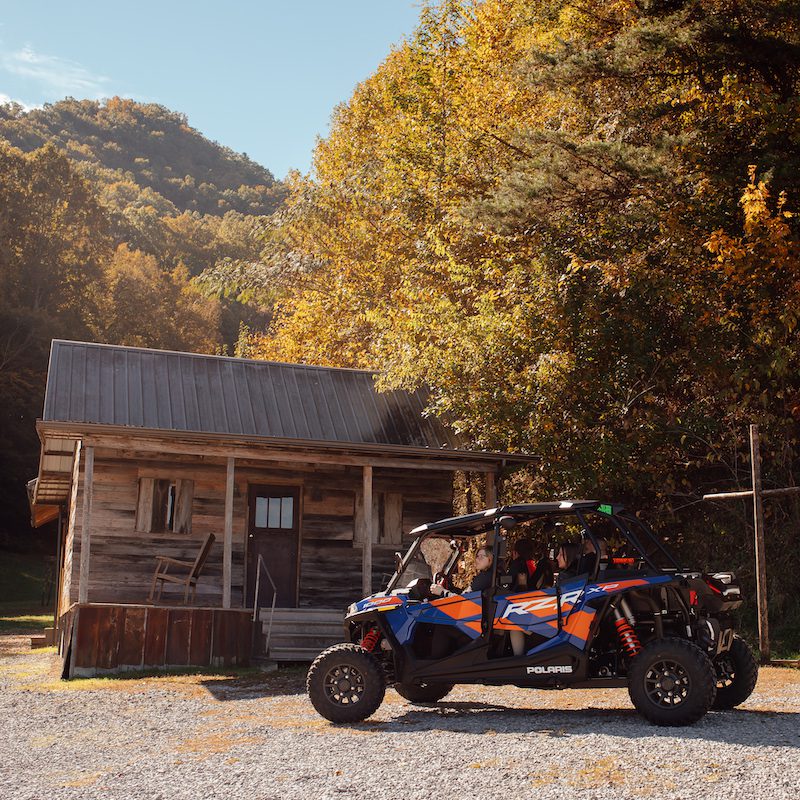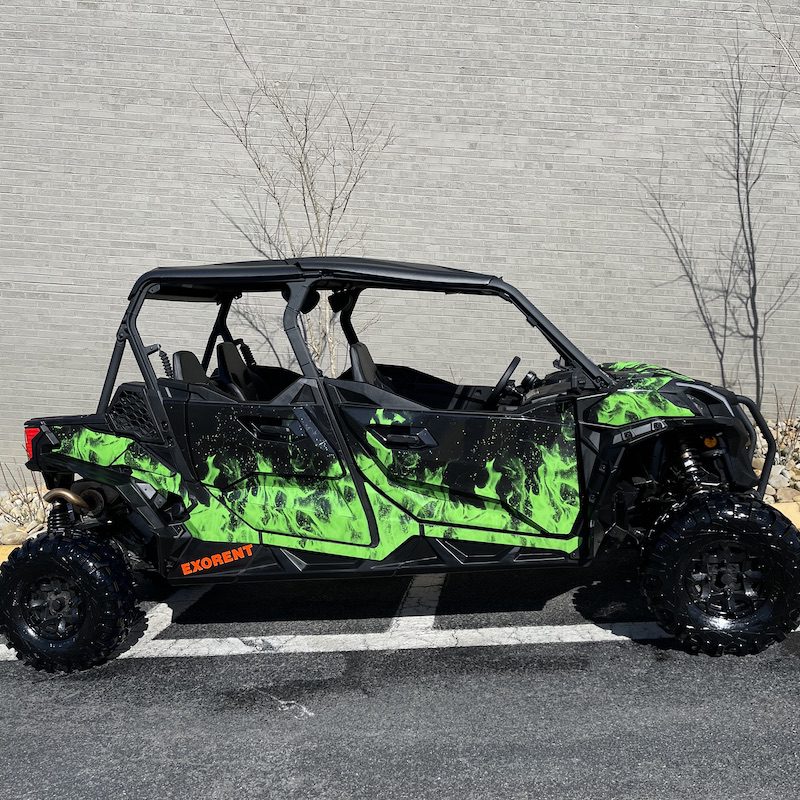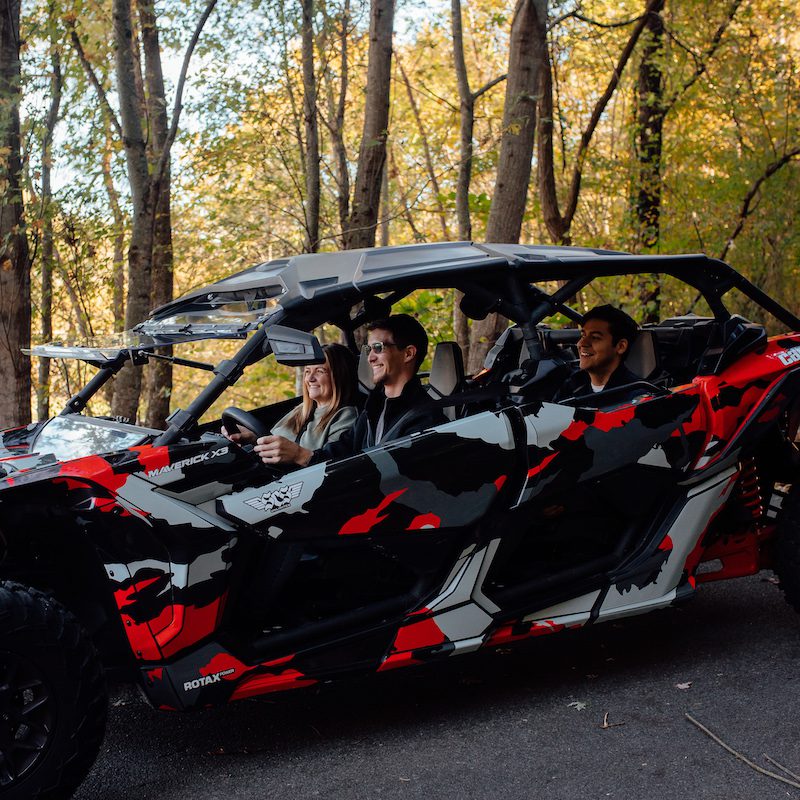 ExoRent UTV excursion was an amazing experience.
"From the time we walked in and were greeted to the checkout, awesome. We rented 2 UTVs for 4 hours. They had an amazing 4-hour trip that we took through Gatlinburg and on a nature trail. They were extremely friendly, the office was clean. The UTVs were clean and ready to go. So much fun. I would highly recommend if you have the chance to check out ExoRent as they have so much to offer!"
My wife & I rented the 2-seat roadster convertible for 2 days and had a blast!
"We drove all through the mountains in it getting to see fabulous views with beautiful weather. The car was the best part of our trip. We will definitely rent it every time we come back into town for vacation. We felt like we were 20 years old again."
Chris and his wife are amazing and their dog Waffles.
"They definitely have the best options and the best prices in the town. We rented the 4 seats for 3 hrs which was great. They knew it was my birthday, so when I came back and asked about the other speedster car and they gave me a deal for another 3 hrs with a great map to see the scenery and to maybe see some black bears. Which I did see. Now is the time to go."